Dear Sun & Skincare Lovers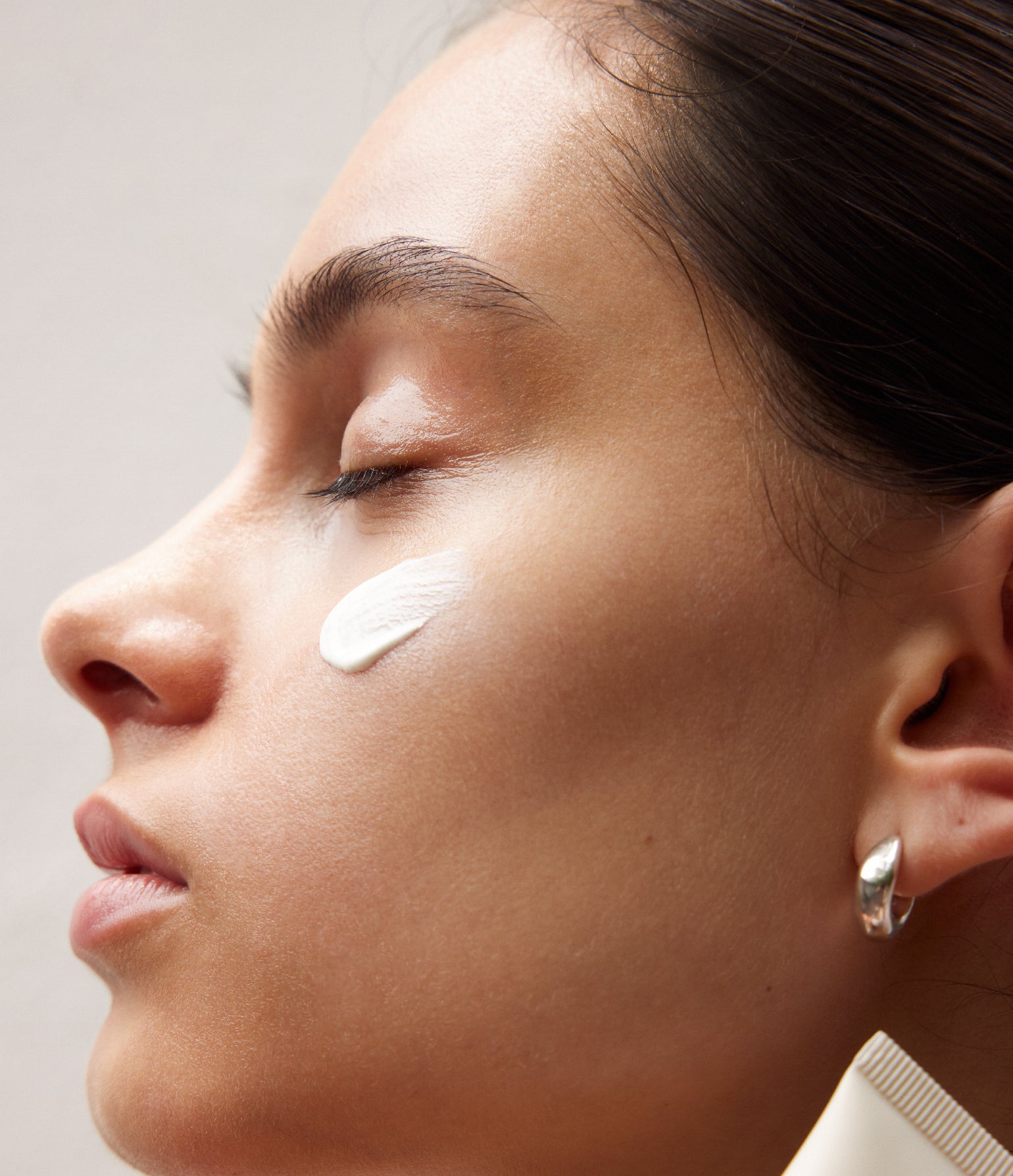 We love the sun.
We all love the sun. Sunlight, Vitamin D, it's our happiness to the body and mind, but it's important to protect our skin from the UV rays. Sunlight can damage our skin cells and collagen production and can lead to skin cancer. Sunscreen is our must-do everyday ritual to prevent various skin concerns from dryness, wrinkles, pigmentation, and uneven skin tone.
The sun is a powerful force of nature, providing warmth and light to our world. However, while enjoying the dose of warmth and Vitamin D, we must also be mindful of its effects on our skin. For those who want to age well, maintaining radiant skin is often a top priority. In this blog post, we'll explore how to live harmoniously with the sun while taking steps to prevent premature skin aging.
Sunscreen is Your Best Friend: One of the most effective ways to prevent sun-induced skin aging is to use sunscreen daily. Opt for a broad-spectrum sunscreen with SPF 30 or higher. Apply it generously to all exposed areas, including your face, neck, and hands, even on cloudy days.
Seek Shade: While enjoying outdoor activities, seek shade whenever possible. Umbrellas, wide-brimmed hats, and sunglasses can provide additional protection from the sun's harmful rays.
Stay Hydrated: Proper hydration is essential for maintaining skin health. Drinking plenty of water can help your skin stay resilient and less susceptible to sun damage.
Antioxidant-Rich Skincare: Consider incorporating skincare products rich in antioxidants like vitamin C and E. These can help combat the free radicals generated by UV rays and minimize the damage to your skin.
Recommended routine
Lotus Melight Eye Patch
Our Sun Essential 'Lotus Melight Eye Patch' is an after-sun care hydrogel patch designed to prevent pigmentation and melasma in the delicate eye and cheek areas. Sunlight can stimulate melanin production in our skin, leading to hyperpigmentation (small brown spots around the cheeks and eyes).
We recommend lotus-infused skincare & sun patch products if you love the sun and doing outdoor activities. Let's keep our cheek and eye zone moisturized and rejuvenated as protecting it from melasma & skin aging with our lotus-infused eye patch.
Recommended routine
Lotus Water Calming Mask
The Lotus Water Calming Mask, infused with a high concentration of lotus water and centella asiatica, provides deep hydration to the skin while effectively soothing and reducing redness caused by sun damage. This refreshing and calming formula delivers instant relief to your skin.
Recommended routine
Snow Lotus Lifting Serum
Introducing our Snow Lotus Lifting Serum, a hydrating, revitalizing serum powered by the extraordinary vitality of the snow lotus. With a remarkable 97.7% natural ingredients and botanical extracts, this serum rejuvenates your skin, granting it a newfound resilience and a brighter complexion even in the midst of your bustling urban lifestyle.
The fusion of Snow Lotus and niacinamide in this serum contributes to an even skin tone. Furthermore, Camellia Flower and Safflower Seed Oil provide potent antioxidant properties to combat free radicals generated by daily UV exposure, while Madecassoside, in combination with the MultiEX BSASM® formulation, aids in repairing and soothing damaged skin. The primary function of this serum is to enhance skin elasticity, deeply nourishing your skin from within. Additionally, it addresses uneven skin tone and dark spots through our unique niacinamide and snow lotus formula, promoting a brighter complexion.